Get Inspired
We styled Ian Steel, founder of South Australian charity Kickstart for Kids.
Ian founded KickStart for Kids after witnessing the effects of hunger on young children he mentored in South Australian schools. Determined to make a difference, he established KickStart for Kids, which now supports over 360 South Australian Schools, serving approximately 60,000 breakfasts and 10,000 lunches per week with the help of over 1000 local volunteers!

Harbour Town Premium Outlets is a proud supporter of Kickstart For Kids.
Giving back to a great Dad, we styled Ian in big brands for Father's Day gifting inspiration. Read on to shop Ian's looks & discover amazing outlet gift ideas.

RM WILLIAMS
RM WILLIAMS Corduroy shirt WAS $269 NOW $179
Tee WAS $99 NOW $49
Pants WAS $299 NOW $111.20
Boots WAS $799 NOW $499
R.M WILLIAMS SALE Enjoy extra 20% off men's clothing!*

*Excludes full priced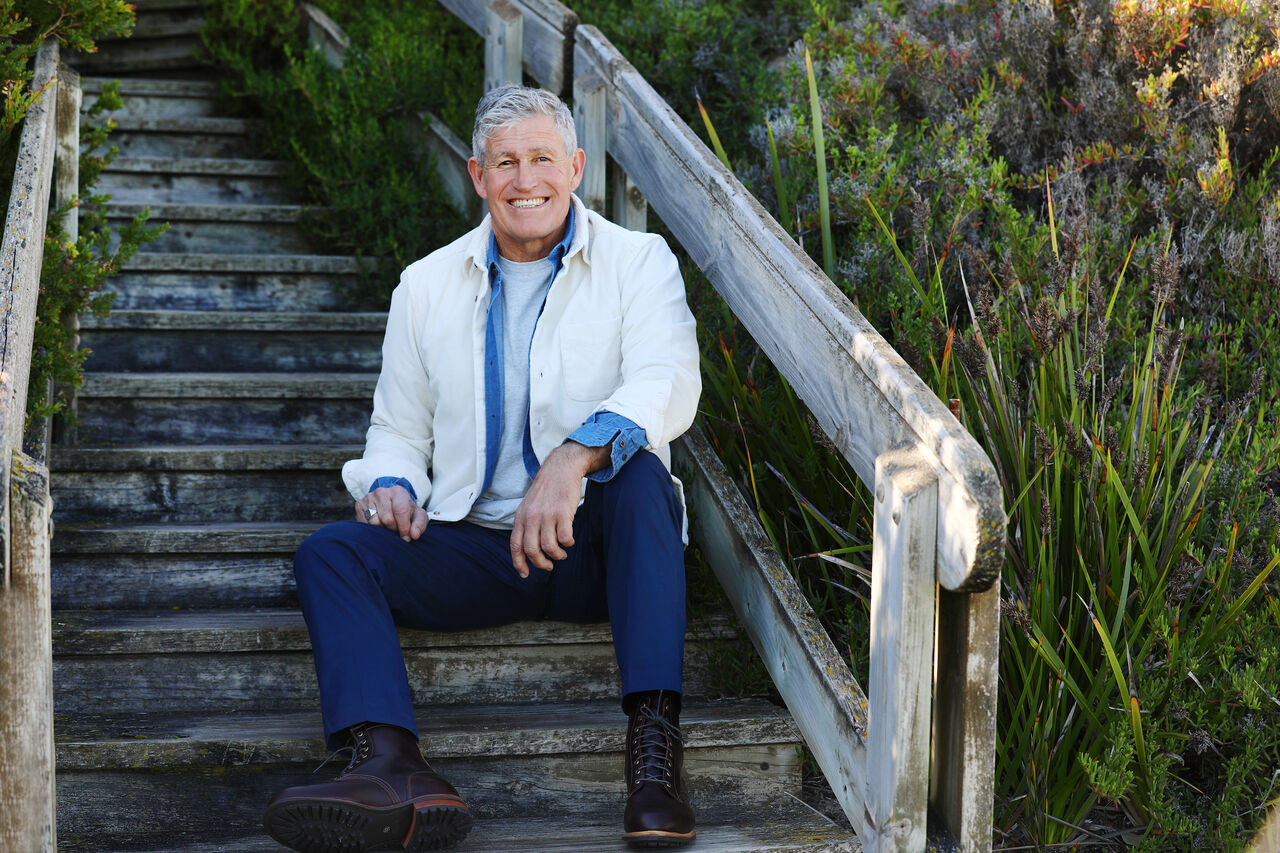 GAZMAN

Rugby top $119
Shirt $99.95 Shorts $79.95

SUNGLASS HUT

Wayfarer $292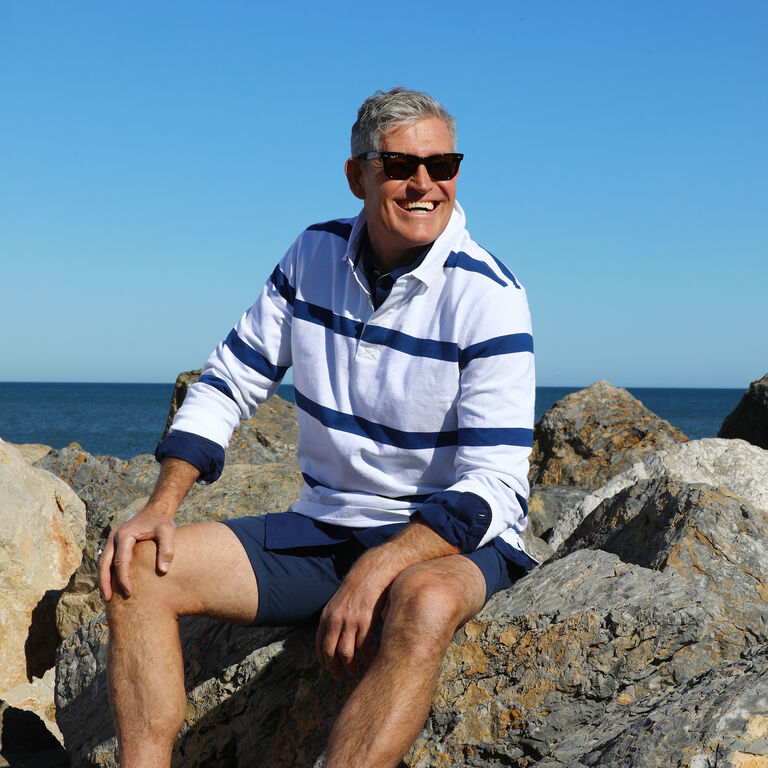 NIKE

Tee $40 WAS $30
Jacket WAS $150 NOW $100
Shorts WAS $85 NOW $45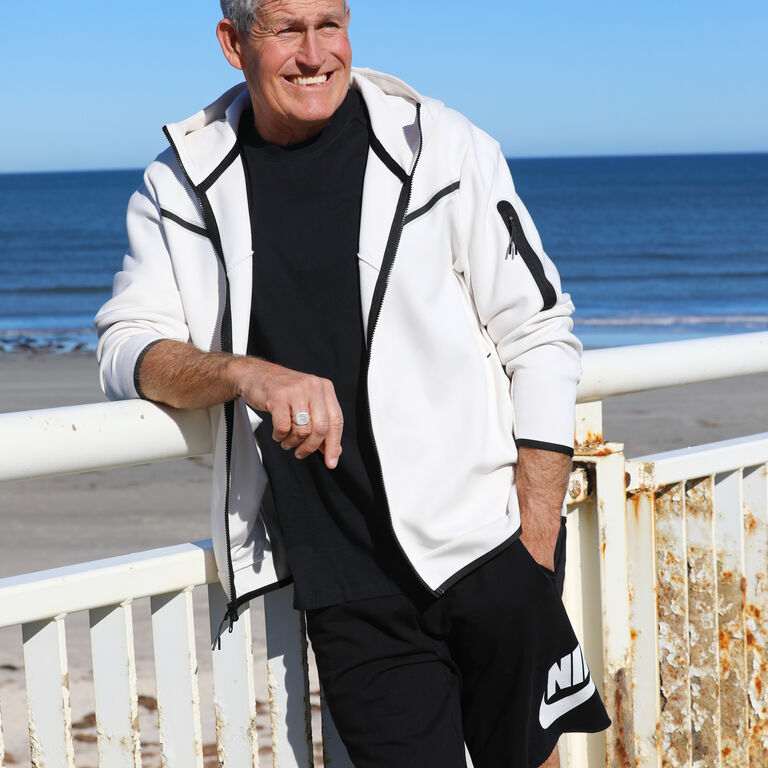 INDUSTRIE
Chinos $79.95
Hoodie $79.95
Jacket WAS $139.95 NOW $111.9

ECCO
Zipflex shoe WAS $259.95 NOW $155.97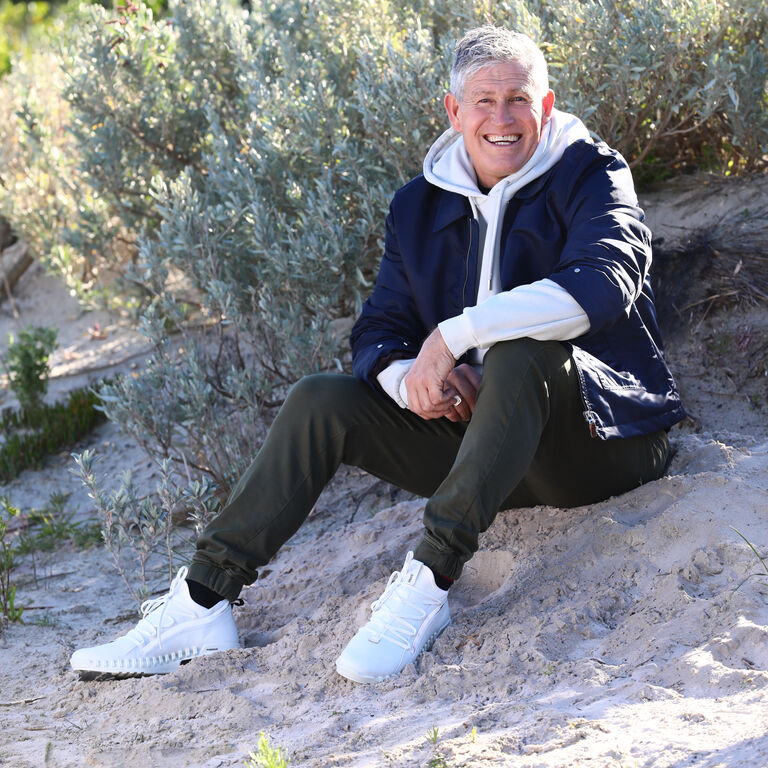 TOMMY HILFIGER
Shorts WAS $139 NOW $69.50
Polo Shirt WAS $119.95 NOW $79.95
Sweater WAS $169 NOW $101.40